Saturday, May 26, 2018
This post contains affiliate links and coupon codes. By clicking on links and making purchase as well as using codes provided in this post, I receive a small compensation. All thoughts and opinions are my own. All photos belong to Simply Durant Blog.
Wow, the last few months have passed quickly! Where in the heck did March and April go? I feel so behind lately. I am back with another Instagram Roundup and am sharing some of my favorite posts from March and April.
Follow us on Instagram: @simplydurant
"My Neighbor Pennywise" tee (
SOLD OUT
) from DesignByHumans
Similar shirt
here
Watch from
Jord
|
Top
from Who What Wear
*The top is cheaper in stores vs. online by $3.00*
Spring Fun with the Kids!
Coffee break. I have a problem.
Sol de Janerio
Brazilian Bod Buff
Little Nut
Snack and Bunny from Home Goods
Bronze Bear in downtown Gresham, OR | Top from
Dia&Co
Dress from
KidBox
to get $25 off your first box! | Stockings and Jacket old by Hanna Anderson
Found the thief who's been drinking my coffee!
Original Mommy Style post
here
.
*I keep getting comments and messages about my shoes. I bought them 5 years ago from Target.
They are no longer available*
Poet Ring | Nail bracelet from Civion
Use code
NATASHA25
to get 25% off your purchase
Better Skin Mirkle Cream
here
. Use code
AFF15
for 15% off your purchase.
Denim Jacket from Old Navy
Who doesn't love glitter in their hair?
Yellow tank from Old Navy.
Denim Jacket from Old Navy.
Angel Wing Ring from
Mellow Frenzy Subscription Box
. Use code
NATASHA10
for 10% off.
There are some awesome deals currently going on. Use my codes for discounts, okay? My favorites right now are the Mellow Frenzy Subscription Box and the Better Skin Co.
Thanks for stopping by the blog today and have a great day.
Friday, May 25, 2018
This post has been brought to you by Gymboree and ShareASale and contains affiliate links. By clicking on links provided in this post and making a purchase through those links, I receive a small compensation. I was financially compensated for this post. All thoughts and opinions are my own. All photos belong to Gymboree.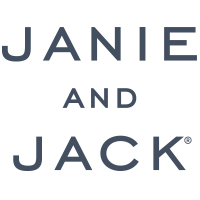 Summer is approaching quickly with less than four weeks until school is out. My boys are counting down the days when they can hang up their book bags and put away their school supplies and trade them in for water guns and baseball caps. 
All year long we have been longing for days spent on the lake at Papa and Nana's house or relaxing by the pool. Popsicles stocked in the freezer and the constant flow of iced tea or pink lemonade in our cups. Summer is about lazy days spent at home in our neighborhood. We don't have the budget for fancy trips to Disney Land or the Hawaiian Islands. We stay close to home and explore what the Pacific Northwest has to offer.
With the coast about a two hours drive away. The Columbia River about ten minutes from our house and plenty of lakes surrounding the area; we manage to stay cool during the hot summer days. We try to head to the coast a couple times during the summer. Seaside is one of our favorite locations as well as the aquarium in Lincoln City. Our kids love splash pads and we are lucky enough to have one in almost every park in the Portland Metro Area. Our favorite one is at Irvington Park in Portland and we also enjoy the fountain at Ester Short Park in downtown Vancouver.
Summer days for our family means eating lots of coconut paletas de fresas and fudgesicles, staying up late into the night, barbecues, and running around in the sprinklers. We plan on taking the kids to their first amusement park or county fair and watch our first Portland Pickles baseball game. We may even try going camping [but we'll see about that one].
What I personally love about summer is the sound of children's laughter as they play games of tag and kick-the-can late into the evening. The cooler breeze as the sun sets and the excitement that the summer months brings. Summer to me is the essence of childhood memories and
Gymboree's
a part of making those memories for kids.
Saturday, May 12, 2018
This post has been brought to you by Its Handmade by Melanie and contains affiliate links. I was not financially accommodated for this post; however, received two handmade gowns in exchange for this post. All thoughts and opinions are my own based off my experience with the product. 
I am far from perfect. I am imperfect when it comes to figuring out this whole motherhood business since I became a mom. A majority of the time I feel like I don't know what I'm even doing. As a mom who grew up without a mother, I feel like I am always second guessing myself. I have the constant felling that I am somehow messing each one of my kids up by the decisions I make. I constantly feel judged by others as if I am supposed to have all my stuff together; but the reality is that I don't. I'm still navigating and figuring out what it truly means to be a mother as I celebrate my eighth Mother's Day. 
This year, I wanted to write a letter to each of my children. I wanted to let them know how much I love them and what makes me proud of them.
LETTER TO MY OLDEST CHILD
I'm sorry that I always ask you to help out with your brother and sister. I know that going from an only child to a big brother all the sudden was very difficult for you. Know that you are doing a great job. Although I don't always say it to you, you are an amazing big brother to Talan and Aurora. I just wish you would stop being so spiteful towards your little brother. He will be your best friend for the rest of your life. He will always be by your side and have your back.
I know that we often bump heads due to your strong willed nature. You inherited your stubbornness and bad attitude from me but I do adore you. You remind me of me which is why I expect so much out of you. Sometimes it is difficult for me to stop what I am doing, remind myself to not compare you to me when I was your age. You get to be a kid and that is what I have always wanted for you.
You are a smart boy, funny, sociable, with a heart of gold. You are so loyal to your friends and I hope that this trait continues to grow as you do. I just wish that you would focus on school a little more and not so much on being the class clown. I love your rich imagination and the ability for you to get lost within your creative mind. Keep drawing. Keep writing. Keep making up and imagining the worlds, characters, and stories that you often tell me about. Maybe you'll be the next Picasso, Roald Dahl, or Tim Burton when you grow up. All I ask is that you graduate from college and study something that you love! I know work on pictures like Coraline and Kubo is something that you've shared with me.
You are capable of doing great things. Apply yourself more.
LETTER TO MY MIDDLE CHILD
My sweet Talan. I love your sense of humor. You are such a funny little boy. I know that communication is difficult for you with your sever speech delay. You have a lot to say and I know that sometimes you get very frustrated trying to get your point across. Please know that Mommy and Daddy are doing everything that they can to help you be successful.
You have such a caring heart and love that about you. It is so sweet to watch you interact with your little sister. Becoming a big brother suits you. You are an amazing big brother too. 
I am so proud of you. You have done such an amazing job this year at pre-K. In less than a month and a half you'll be in kindergarten! I know that you will adjust well. You are my adaptable little Scorpio. 
I adore you. It must be the middle child and the Scorpio connection that we both share. I just get you.
You are so smart. You are clever. You are greedy at times and can be scarily spiteful when someone rubs you the wrong way. That's okay, you are just figuring out all those emotions contained in your little body and I long for the day when we can have a conversation without you struggling so much.
Please continue being your sweet and charming little self. You are the most lovable little boy I know. You will
accomplish
great things in your lifetime.
LETTER TO MY YOUNGEST CHILD
My sweet Princess Aurora. You know that Mommy loves you even when you are being a sassy brat. Your smile lights up my soul after a difficult day. It breaks my heart knowing that you won't remember your Great Grandmother when you become a young woman. I want you to know that you inherited her dimple and charismatic love of animals.
I love your sweet, spunky, and independent personality. You will forever be my sweet sweet girl. 
Although lately, you have a salty attitude which irks my nerves, I still love you. You are my lefty. The way you view the world fascinates me and I love that you are eager to learn. I enjoy watching you color and make beautiful masterpieces. Although, I do not condone you drawing all over the walls in the house. Or on your Grandmother's old dresser either but your artwork is beautiful. You are my perfectionist and special helper. I can always count on you to help me fold the laundry, sweep the floor, or put the silverware away. 
Mommy adores your charm and humorous nature. You are so funny. Continue to smile my sweet, for your smile makes the world a little brighter.
FOR AMARI, TALAN, AND AURORA 
Mom loves you. Each one of you is precious and special to me. I know that at times I may come off as stressed or irritable after a long day of work. The last thing I want is for you all to be climbing on me like a jungle gym. I have to remind myself that you guys missed me and all you want is a little snuggle session and time with me. I promise to do a better job with this and give you lots of hugs and kisses as soon as I walk through the front door.
All three of you are my sweet babies. It annoys me when you argue over who's Mom I am.
"My Mom!" 
"No, my Mommy!" 
"My Ma!" 
Let me remind you... I am Amari, Talan, and Aurora's Mom. You can't fight over me. Period. The end. 
I know the challenges of being a sibling. Trust me. There were five of us. We had our epic battles and so do you three. Some of my most cherished moments as your Mom is watching you play nice with one another. All three of you know I dispose Fortnite but it's funny watching you three pretending to play it at the park. Its fun watching you make forts out of all the blankets in your bedrooms together. And its even sweeter watching you snuggle up on the couch during movie nights.  
The greatest gift is being your Mother. I love each and every one of you the same.
Love always & forever,
Mom
Archive