This post has been brought to you by Gymboree and ShareASale and contains affiliate links. By clicking on links provided in this post and making a purchase through those links, I receive a small compensation. I was financially compensated for this post. All thoughts and opinions are my own. All photos belong to Gymboree.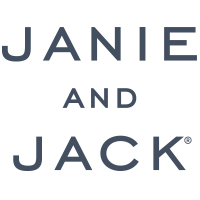 Summer is approaching quickly with less than four weeks until school is out. My boys are counting down the days when they can hang up their book bags and put away their school supplies and trade them in for water guns and baseball caps.
All year long we have been longing for days spent on the lake at Papa and Nana's house or relaxing by the pool. Popsicles stocked in the freezer and the constant flow of iced tea or pink lemonade in our cups. Summer is about lazy days spent at home in our neighborhood. We don't have the budget for fancy trips to Disney Land or the Hawaiian Islands. We stay close to home and explore what the Pacific Northwest has to offer.
With the coast about a two hours drive away. The Columbia River about ten minutes from our house and plenty of lakes surrounding the area; we manage to stay cool during the hot summer days. We try to head to the coast a couple times during the summer. Seaside is one of our favorite locations as well as the aquarium in Lincoln City. Our kids love splash pads and we are lucky enough to have one in almost every park in the Portland Metro Area. Our favorite one is at Irvington Park in Portland and we also enjoy the fountain at Ester Short Park in downtown Vancouver.
Summer days for our family means eating lots of coconut paletas de fresas and fudgesicles, staying up late into the night, barbecues, and running around in the sprinklers. We plan on taking the kids to their first amusement park or county fair and watch our first Portland Pickles baseball game. We may even try going camping [but we'll see about that one].
What I personally love about summer is the sound of children's laughter as they play games of tag and kick-the-can late into the evening. The cooler breeze as the sun sets and the excitement that the summer months brings. Summer to me is the essence of childhood memories and
Gymboree's
a part of making those memories for kids.
Gymboree
as launched their
#LocalLegends
Campaign
! There is so many new items at
Gymboree
that are perfect for the summer days ahead. They have hundreds of bright, fresh, and new styles that have been inspired by all the different ways kids get to be kids. As a mom, my children love expressing themselves through their one-of-a-kind spin when it comes to their personal style from mismatched outfits that keep them cool during those hot summer days.
"Gymboree has been celebrating childhood for over 30 years, dressing kids from newborn to 12 years old. We offer colorful, head-to-toe clothing and accessory collections—quality clothes that let kids be kids. At Gymboree, we're proud to dress your family for the moments that matter most – offering everything from quality playwear that stands the test of playtime to coordinated dressy looks for the perfect family photo." - As quoted from the website
Head on over to Gymboree and check out their new styles for summer. I know I plan on doing some online shopping tonight while I drink a glass of iced tea on the patio. I know my boys are excited about the Jurassic World and True Blue Summer collections and my daughter loves the Sunwashed Days and Jump Into Summer collections from the summer line.